The Context
The Singapore Business Federation (SBF) last month held its flagship annual event, the SRBF®, in Vietnam, marking the 50th anniversary of bilateral relations and the 10th anniversary of their Strategic Partnership. The event brought together business leaders, thought leaders, policymakers, and senior government officials to explore regional opportunities.
The Challenge
The participation of top government officials, notably Vietnam's deputy prime minister, Le Minh Khai, and Singapore's minister for manpower, Tan See Leng, presented both opportunities and challenges for media relations. While it could significantly enhance media coverage and elevate the event's prestige, it could also create difficulties in media management during the event and complicate post-event follow-up efforts. Managing media relations onsite required a proactive and agile approach from the PR agency. Importantly, SBF had high expectations for extensive media coverage, which set a higher benchmark compared to typical events in Vietnam. The PR agency needed to go above and beyond the usual practices to meet SBF's elevated expectations.
Our Deliverables
With a deep understanding of the local media landscape, Pioneer crafted a strategic PR plan tailored to Vietnam's government and business leaders. The plan utilized the latest stakeholder and media research and local insights to design a targeted strategy for effectively engaging each audience group. Pioneer's approach involved pre-event editorial pitches, on-site press kit distribution, and post-event press release distribution, all aimed at maximizing the event's impact, maintaining momentum, and showcasing the brand and audience understanding.
Pioneer was tasked with managing media relations, coordinating media briefings, virtual press conferences, interviews, and onsite media relations management to generate media interest and raise awareness about the event. By identifying the most appropriate media publications, we strategically engaged with the right channels to amplify the reach and visibility of SBF and SRBF in Vietnam. Additionally, Pioneer provided comprehensive media monitoring and analysis services to track media coverage and sentiment surrounding SRBF. This enabled us to keep a pulse on public perception and validate the efficacy of our PR strategy, ensuring the event's key messages were accurately and effectively delivered.
The Outcome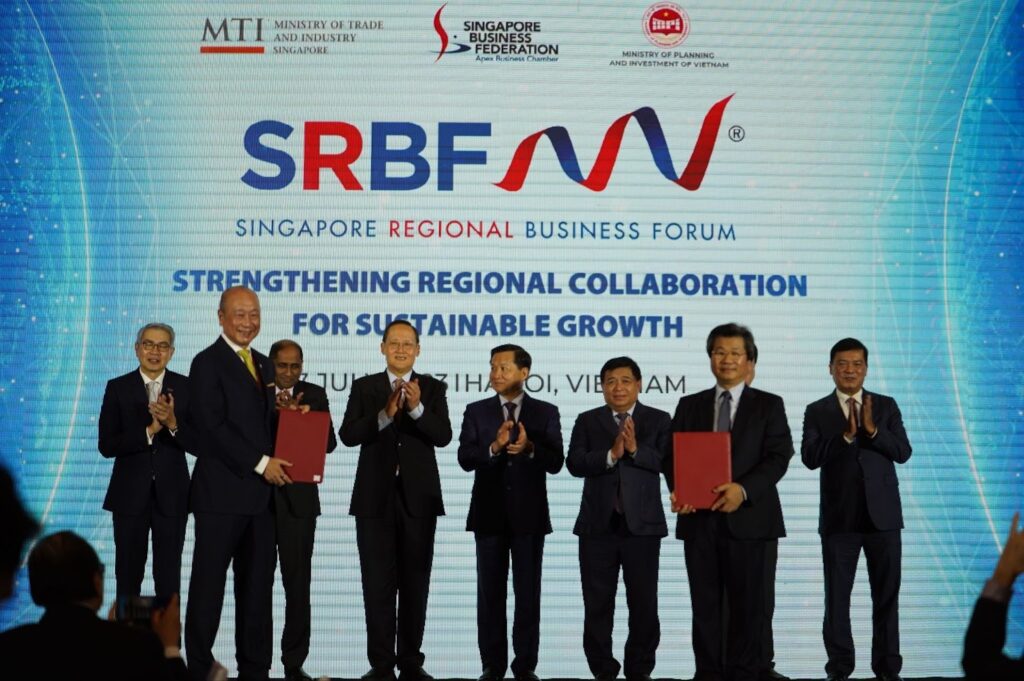 The SRBF achieved remarkable success, drawing attention from a wide array of media outlets with more than 200 local and regional coverages, including a reportage on VTV1 19:00 Bulletin News. The media narratives were predominantly positive, emphasizing the forum's considerable significance and far-reaching implications amidst a global economic downturn and political uncertainty. Numerous reports underscored the forum's central role as a regional business platform by focusing on the profound discussions and the presence of distinguished attendees.
In conclusion, Pioneer's strategic PR plan successfully addressed the challenges the PR agency faced in managing media relations on-site during the event. The plan's comprehensive and holistic approach enabled Pioneer to exceed SBF's elevated expectations for extensive media coverage, cementing the event's reputation as a premier regional business forum.