Caesar Indra, president of Traveloka, a leading travel platform in Southeast Asia, shares with The Investor the significance of Vietnam's ability to boost sustainable tourism and provide end-to-end technology solutions for a new age of travel as technology open doors to modern-day travel aspirations.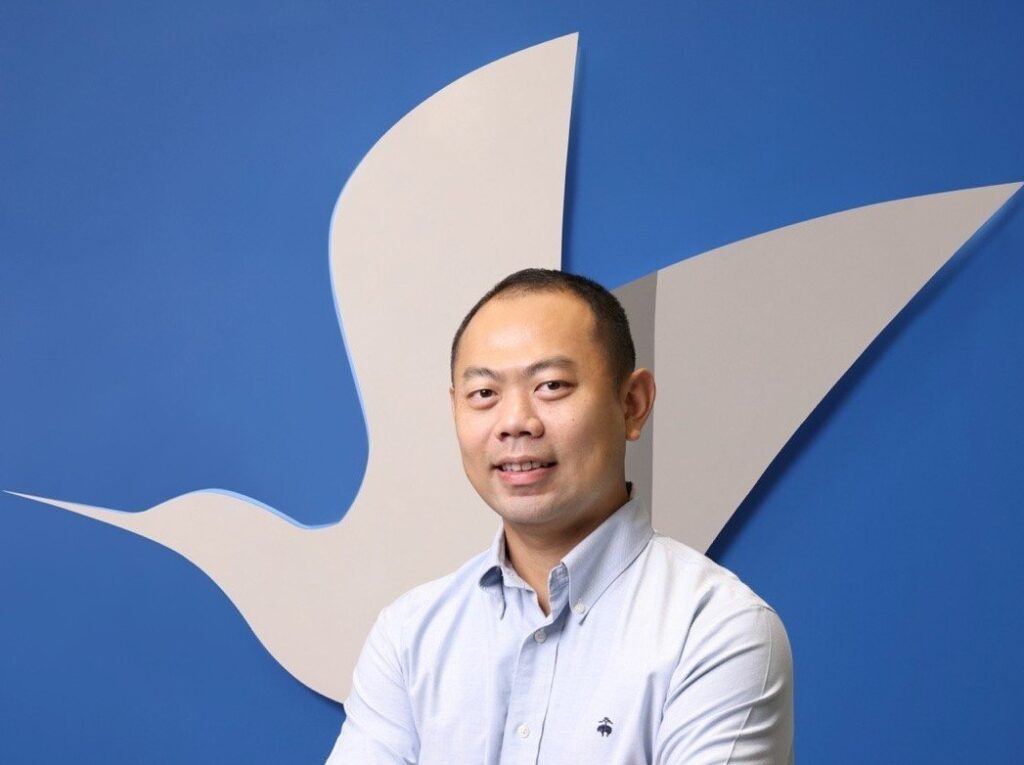 Mr Caesar Indra, president of Traveloka, a leading travel platform in Southeast Asia
What do you anticipate for Vietnam's tourism sector and what should Vietnam do to drive the industry's development?
We foresee a positive outlook for the Vietnamese tourism market in the near future. With the country's economy recovering from the impact of the pandemic, we anticipate an increase in domestic and outbound travel among Vietnamese people. The emergence of new types of tourism, such as green tourism, sustainable tourism, digital tourism, staycations, and local weekend destinations will play a significant role in shaping the travel landscape.
As digital transformation gains momentum in the country, we expect a rise in bookings for travel experiences through online platforms, making digital tourism an integral part of the industry.
Vietnam's tourism market will likely experience further growth and diversification in the next five years. Complementary services like local experiences and financial services will become increasingly crucial as tourism recovers. Travelers will seek comprehensive and flexible travel experiences that can cater to their varying preferences and needs.
What are some specific measures you can recommend?
To capitalize on these opportunities and drive further growth, investing in digital transformation and training tourism partners and human resources is key. This will help them stay up-to-date with market trends and ensure that they can effectively meet the evolving demands of travelers.
Sustainable tourism will be essential to Vietnam's tourism development in the coming years. By embracing sustainable practices and promoting responsible tourism, the industry can attract eco-conscious travelers, contribute to long-term growth, and preserve the country's natural and cultural heritage.
Technology and sustainability play pivotal roles in shaping the future of Vietnam's tourism sector. Authorities can embrace digital technologies like artificial intelligence. AI, including generative AI, will revolutionize the industry, enhancing efficiency and convenience for travelers. For example, AI-powered chatbots can handle customer inquiries and reservations.
Investing in these solutions enables companies to build and maintain high-level technological infrastructure, leading to a seamless end-to-end travel experience.
What are Traveloka's business plans amid modern-day travel aspirations?
We offer local services and reservations for a wide range of attractions and activities, as well as wellness and beauty clinics.
Traveloka also offers financing, payment, and insurance products to help Southeast Asian consumers fulfill their aspirations. We provide 24/7 customer services in local languages as well as more than 30 different local payment methods. The Traveloka app has been downloaded more than 127 million times, making it the most popular travel platform in Southeast Asia.
We're committed to supporting the development of sustainable tourism practices in Vietnam through collaboration with the Vietnamese government, local authorities, and industry stakeholders. Fostering digital transformation, investing in training, and promoting sustainable tourism will enable the industry to collectively contribute to the growth and success of Vietnam tourism in the years to come, just to say it again.
We are keen to explore opportunities with the Vietnamese government, industry stakeholders, and local partners to support the sector's growth.
Traveloka is dedicated to providing a competitive and comprehensive selection of travel products to meet travelers' needs. We work with both medium and large operators as well as small individual activity providers, supporting local suppliers and ensuring their offerings remain relevant to consumers at all times.
What do you think about tourism potential in Vietnam today?
Vietnam as a whole, but I may say Ho Chi Minh City in particular, has immense potential to establish themselves as highly sought-after travel destinations. To harness this potential and elevate Vietnam's tourism market, the industry needs to explore novel ways to showcase the country's rich cultural heritage. By this way, we can enthrall tourists and encourage them to return for unforgettable experiences.
Vietnam boasts a treasure trove of cultural, historical, and natural sights, providing a solid foundation to curate diverse tourism experiences. The challenge lies in tapping these attributes and transforming them into engaging and unique offerings for travelers.
The growing trend of sustainable tourism is both an ethical responsibility and an invaluable opportunity. Therefore, by offering eco-friendly, culturally sensitive and sustainable tourism experiences, Vietnam can develop a rich array of products that meet the aspirations of modern-day travelers.
Therefore, digital transformation and the adoption of AI technologies will spearhead the future of Vietnam's tourism industry, providing personalized experiences and improving operational capabilities.
China opened its border in mid-March this year after the pandemic. What do you think about the recovery of Vietnam's tourism sector following this move?
According to the Vietnam National Tourism Administration, Vietnam welcomed over 180,000 Chinese tourists in July 2023, up 14% compared to June. In the first seven months of the year, Vietnam saw more than 738,000 tourists from China, a sharp growth rate of 61.41% between March and April when China started to resume group tours to Vietnam.
Our internal data also supports this observation. We noted a gradual recovery of Chinese tourists visiting Vietnam since March this year. Notably, China continues to be the leading market with the highest number of visitors to Vietnam. We are optimistic that this trend will continue.
That said, Vietnam's travel recovery is displaying strong signs of recovery with visitors from across the globe. Apart from Chinese travelers, our platform has also recorded a considerable number of tourists from Thailand and Indonesia, indicating their keen interest in exploring Vietnam's attractions. Additionally, India presents a fertile market with a substantial number of potential visitors.
By Khai Duy, Nguyen Tuong
Please view the original article here:
https://theinvestor.vn/vietnam-needs-to-brace-for-sustainable-tourism-new-tech-trends-travel-platform-traveloka-d6242.html