By Minh Thu
Aligned with the Vietnamese government's commitment at the Conference of the Parties (COP 26) to reduce emissions to zero by 2050, Blackstone Minerals, an Australian company, has invested in the Ban Phuc Nickel Mine to exploit and process nickel, a key material in developing the electric vehicle industry. Besides bringing advanced mining and processing technology to Vietnam, Blackstone Minerals is also aiming to avoid environmental pollution and CO2 emissions.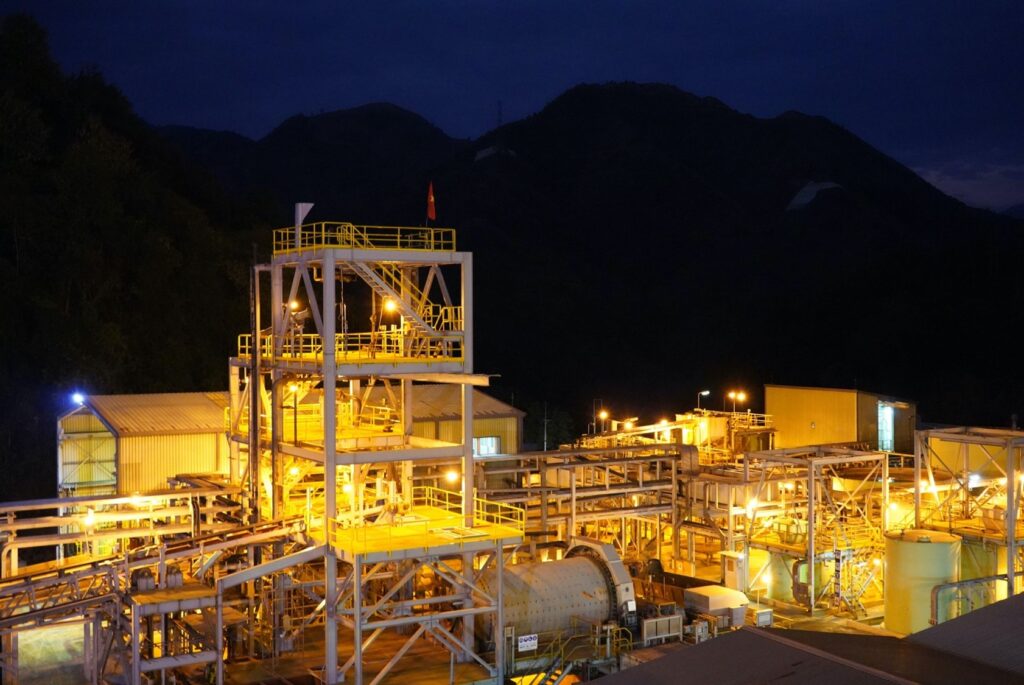 Outdated technology and the environmental cost
According to the General Department of Geology and Minerals' 10-year assessment report on the Mineral Law implementation, Vietnam has over 5,000 mining sites with about 60 diverse types of minerals and 1,100 mining enterprises. Currently, the mining industry is significantly contributing to the country's economic development. However, outdated mining technologies have negatively affected the surrounding environment, like impacted landscape and environmental morphology, waste accumulation and dispersion, water pollution, and acid discharge risk potential.
Furthermore, the unscientific and widespread exploitation is leaving serious environmental pollution consequences by changing the ecology and living environment. From the excavation of soil and rocks and other negative practices concerning open-pit coal mining, landslides and erosion during rains and floods are filling the fields and streams below the waste dumps.
However, examples exist of leading mining companies working to change these perceptions. Ban Phuc Nickel Mine Co., Ltd. (Ban Phuc Mine), is a joint venture between Blackstone Minerals Limited and Son La Mechanical and Engineering Joint Stock Company. Blackstone Minerals is committed to reducing pollution and CO2 emissions by implementing cutting-edge Australian technology and developing an integrated operating model to deliver 'green' nickel directly from mine to consumer. This includes the construction of a refinery close to the existing Ban Phuc Nickel Mine to reduce emissions usually associated with the transport of ore to refineries which are often located in different regions or countries.
Blackstone Minerals is a member of the Electric Mining Consortium, one of the world's leading forces driving the industry towards decarbonisation. The consortium is ambitious in its goal of achieving fully electrified, zero-emission, dust-free mines.​
Blackstone is also a member of the Future Battery Industry Collaborative Research Center (FBICRC) which is facilitating the growth of the battery industry in Australia. The research centre brings together industry, researchers, government, and the community to ensure that Australia plays a leading role in the global battery revolution.
In Vietnam, Blackstone takes the lead in developing the production process of metals for electric batteries by integrating the upstream (mining) and downstream (refining) processes for producing nickel-cobalt-manganate (NCM) – including NCM precursors for the burgeoning lithium-ion (Li-ion) battery industry in Asia – and delivering certified 'green' products from mine to customer.
Blackstone's efforts to add value to mining products and deploy them in an environmentally friendly manner, including the use of renewable hydropower, will help put Vietnam at the forefront of the green revolution.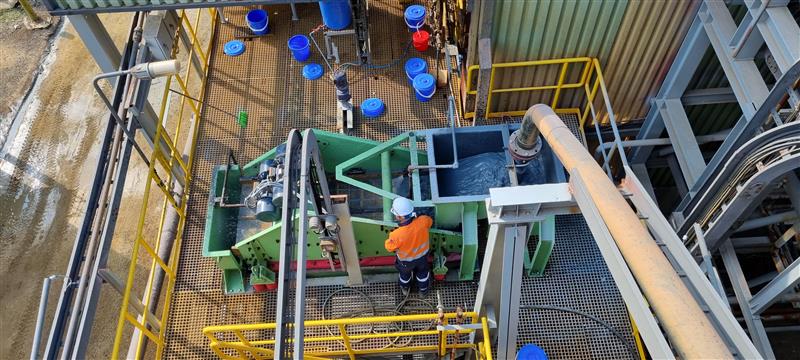 How modern technology will change the future of nickel exploitation
While most mining enterprises in Vietnam use fossil fuels such as oil, gas, and coal in their operations, Blackstone aims to electrify all equipment to reduce emissions to the lowest level when mining nickel at the Ta Khoa mine in Ban Phuc. According to Scott Williamson, managing director of Blackstone Minerals, the Ban Phuc open-pit mine will use electric equipment to minimise the use of fossil fuels. For instance, transport trucks are the predominant contributor to the total carbon footprint of the mining industry. Blackstone will instead use battery-powered trucks that use electricity from the Son La Hydropower grid.
These trucks will be charged using a new dynamic charging infrastructure, eliminating the need for stationary charging stations or battery replacement stations. Also, the excavators are supplied by several leading mining equipment manufacturers such as Caterpillar and Komatsu and use electric drive instead of diesel engines.
Blackstone had invited Circulor, a leading company in blockchain tracking technology, to participate in ensuring these approaches are fully implemented. Circulor will track the emissions and measure the impact on the community that comes from Blackstone's activities while ensuring the transparency of all information related to the impact of the product that the company is developing.
Ta Khoa deep processing plant (TKR), which uses Pressure Oxidation Technology (POX) during its operation, will consume the least energy to recover valuable metals from nickel sulfide concentrates. Compared to other technologies such as high-pressure acid separation and pyrolysis commonly used for other nickel projects, this approach is a proven and cost-effective extraction process.
Regarding ensuring the long-term impact and sustainability of the natural and social environment, the company is in the early stages of researching the ability of waste storage areas at the Ban Phuc mine to be designed to passively absorb the carbon dioxide from the environment. The hope is that the ultramafic bedrock at Ban Phuc Mine (non-mineralised waste) will react with carbon dioxide in the air and capture the carbon within the stored residue. The impact of this process is being investigated with Canadian experts in the field. Initial tests have been encouraging and shown that carbon capture and storage have a large capacity to absorb carbon dioxide. However, much work is still needed to demonstrate that this approach is technically and economically viable at an industrial scale.
Along with bringing innovative technology to Vietnam's manufacturing industry, Nguyen Van Quang, General Director of Ban Phuc Nickel Mines LLC, said Blackstone Minerals is also committed to following environmental protection activities in mineral exploitation, such as planning to close the mine and restore the environment after mining; managing water in exploitation and processing following Vietnamese law; complying with land use and management, as well as waste management; resettling mining operations; supporting environmental management practices including recovery; and responsibly managing water and waste.
With strengths in technology along with many environmental protection goals from Blackstone, it can be said this will be a 'bright spot' in applying high-tech science in the mining industry, contributing to the maximum protection of the environment during production and enabling Vietnam to become a focus in the global 'green battery' market.  
Please view the original article here:
https://baotainguyenmoitruong.vn/pin-xanh-va-tham-vong-khong-phat-thai-trong-khai-khoang-340461.html