A new mining corporation from Australia Blackstone Minerals is breaking the stigma of unsustainability in mining with a flagship project in the northern mountainous province of Son La. The Ta Khoa project will produce green nickel in compliance with the highest environmental, social, and governance standards to support Vietnam and the world's electric vehicle revolution.
Mining has long been branded as an industry of hardcore pollution and untenable production methods. True enough, mining is currently responsible for 4-7 per cent of global greenhouse gas emissions and has a known disruptive impact on local communities and environments.
From land clearance to operations and decommissioning, it causes deforestation, erosion, contamination of streams and wetlands, as well as an increase in noise levels, dust and emissions. Mine abandonment, decommissioning, and repurposing are also sources of pollution and lasting risks for local communities and wildlife.
This is the stigma Blackstone Minerals is now looking to break with its flagship Ta Khoa nickel mining project. The Australian rookie (Blackstone was incorporated in 2016) owns 90 per cent of the Ta Khoa Nickel-Copper-PGE Mine via its interest in Ban Phuc Nickel Mines. Located 160km west of Hanoi in Son La province, the project features infrastructure built to exacting Australian standards, including a 450ktpa processing plant located within a premier nickel sulphide district.
As a relative newcomer to the mining industry, Blackstone aims to offer a clean break from traditional thinking, instead of placing environmental, social, and governance (ESG) as well as sustainability criteria at the core of its identity.
Accordingly, its Ta Khoa project will produce green nickel mined and refined using hydroelectric power, with strong support from the local community. Neither it is an accident that the project is located in Vietnam, one of the fastest-growing EV and Lithium-ion battery hubs in Australasia – the perfect spot to support the global green electric revolution and decarbonisation.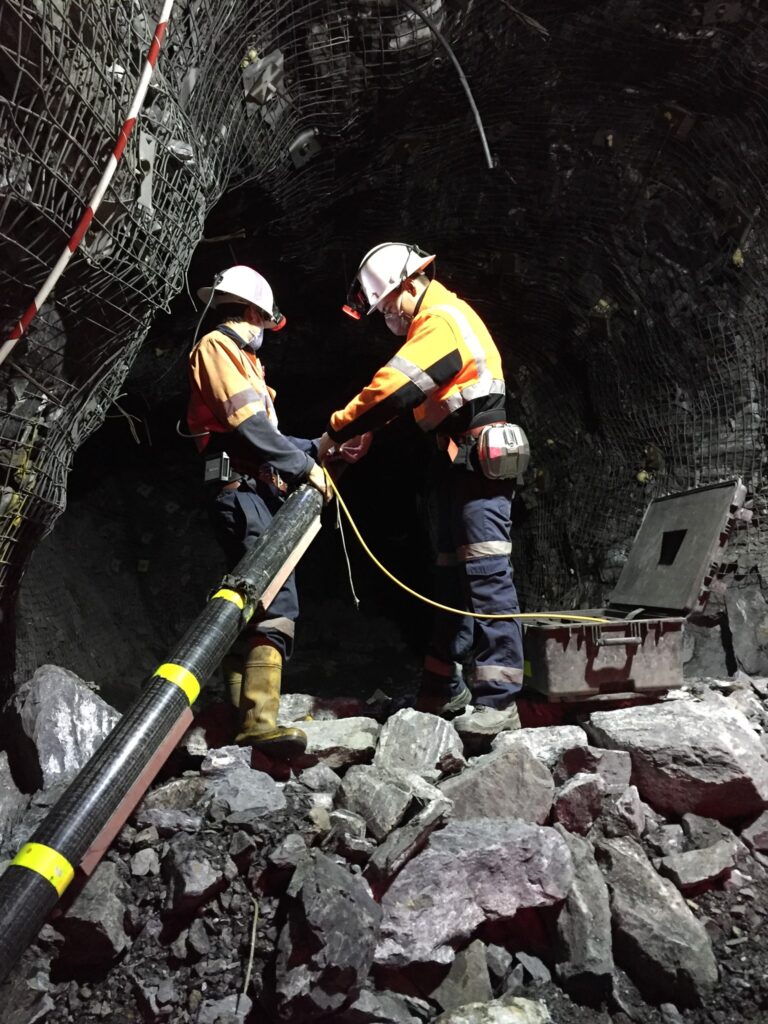 Setting out a clear ESG pathway
At the Ta Khoa project, Blackstone Minerals is in a unique position to develop its ESG approach and activities from the ground up, introducing the best ESG considerations from the very beginning.
Tessa Kutscher, head of People Operations told VIR, "2021 was the year for Blackstone to put into action our formal sustainability strategy developed in the year before. By making ESG part and parcel of our standard operating procedures, we ensure these values are owned by the entire company."
She explained that they consulted a wide range of internal and external stakeholders to identify what sustainability should mean for a progressive mining concern. The key takeaways helped Blackstone identify its most material ESG concerns, including governance and transparency, local and environmental impact, community development, and net-zero emissions and circular economy.
"As the next step, we aligned company-wide ESG targets with these material topics, setting out clear targets, adjusting operating procedures, and outlining clear reporting policies. In the past two years, we have also joined several voluntary initiatives and assurance mechanisms such as the United Nations Global Compact, Electric Mine consortium, and Future Battery Industries Cooperative Research Centre. We will anchor our operations and reporting in the standards of these bodies, along with the UN Sustainable Development Goals."
Turning policy into action, in 2021 Blackstone rolled out a large-scale Labour Safety training to ensure the health, safety, and well-being of all personnel at the Ta Khoa mining site and the Hanoi office while also keeping them up to date on Vietnamese employment regulations.
Additionally, to ensure a lasting positive environmental impact, the company has launched various projects to rehabilitate disturbed exploration areas and protect biodiversity. It is leading the way through the electrification of its mining fleet and is making massive investments in green hydrogen to replace fossil fuels. These initiatives directly correlate with Blackstone's net-zero commitments.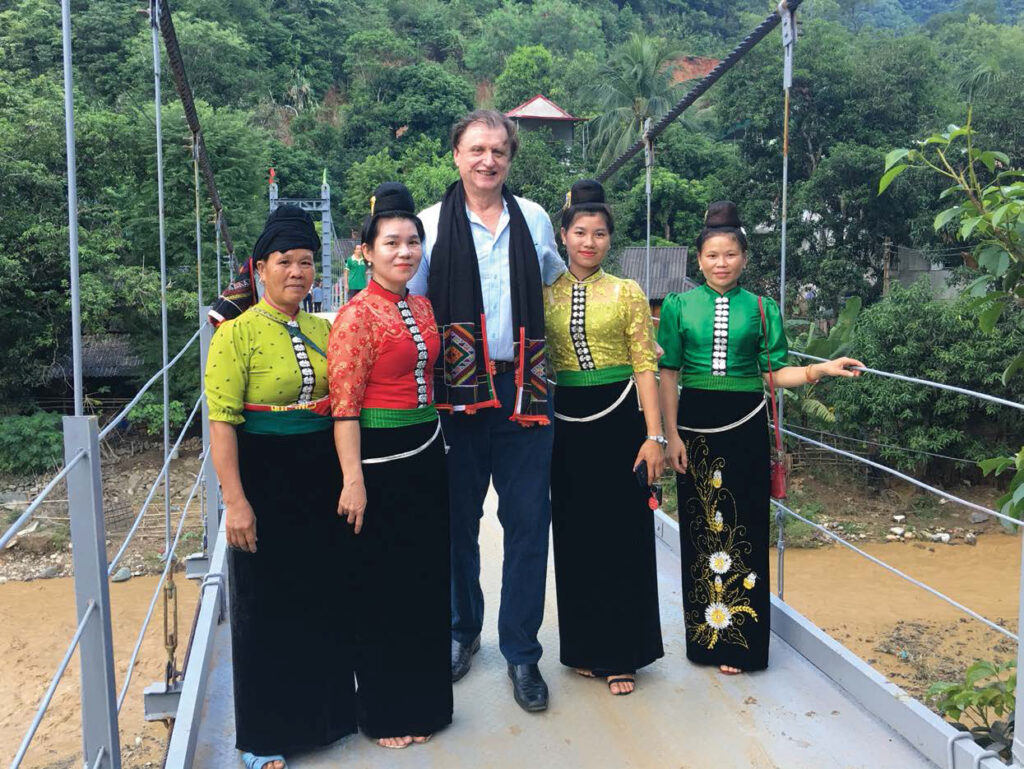 "Apart from designing our operations and relations to external stakeholders with sustainability in mind," said Kutscher. "We endeavour to enrich the lives of the local community. The Ta Khoa project is located in an area classified as Zone 3 – featuring special difficulties in economic and social development. That is why it's important that as many as 72 per cent of our site employees come from recognised ethnic minorities and that we source as much of our needs from local producers and companies as we can. In 2020, we have spent more than $600,000 at local businesses in Son La and we remain committed to enriching the communities that host us."
Green nickel to support the global EV revolution
The goal of Blackstone Minerals is to develop green nickel, a sustainable product through mining operations and downstream refineries. This product will be made close to the site, sourced and refined with renewable energy sources, and will be underpinned by a strong corporate commitment to ESG best practices.
"Our strategy is emerging at a time when the rising EV sector is increasing demand for higher nickel content precursor amongst car manufacturers," said Kutscher. "Our NCM811, which we refer to as 'Green Nickel', is set to become the dominant cathode chemistry for EVs with common applications for home battery storage, airplanes, and power tools."
There is a growing global awareness of the environmental impacts stemming from the production of nickel and other critical raw materials for Lithium-ion batteries and electric vehicles. While battery-related applications are forecast to fuel exponential growth in nickel demand, end-users now also demand higher levels of traceability for the products they purchase.
With global demand for nickel expected to reach approximately three million tonnes in 2022, Vietnam has strong prospects to be at the forefront of the global electrification of transport, according to Scott Williamson, managing director of Blackstone. He expected demand for nickel to rise in Vietnam, driven by local communities' uptake of EVs and the potential of Vietnamese EV manufacturers to service global markets.
"Vietnam has the potential to become a major player in the nickel market, and this is underpinned by the quality of the existing reserves as well as overall geological potential," Williamson explained. "Although Blackstone has very quickly identified the nickel potential of Ta Khoa district, the region is largely underexplored with further dedicated exploration required to unlock its true potential. To the extent that Vietnam is able to support and collaborate with companies exploring and developing nickel projects in-country, there is a great opportunity to create value for the economy as well as have flow-on positive impacts for the overall mining industry."
Please view the original article here: 
https://vir.com.vn/blackstone-minerals-spearheads-sustainable-mining-92522.html