Last December FOUR PAWS, the global animal welfare organisation, wrote a letter to the Vietnamese Deputy Prime Minister, His Excellency Vu Duc Dam, calling for an immediate end to the dog and cat meat trade. This letter has now been signed and supported by 33,000 Vietnamese citizens and residents through the "This is not Vietnam" campaign.
The call to end the dog and cat meat trade has also been amplified by over 40 major tourism companies, who have pledged their support. In addition, more than 1.6 million people have signed a global petition, and more than 24,000 international tourists have written to Vietnam's National Tourism Board expressing their concerns about the trade.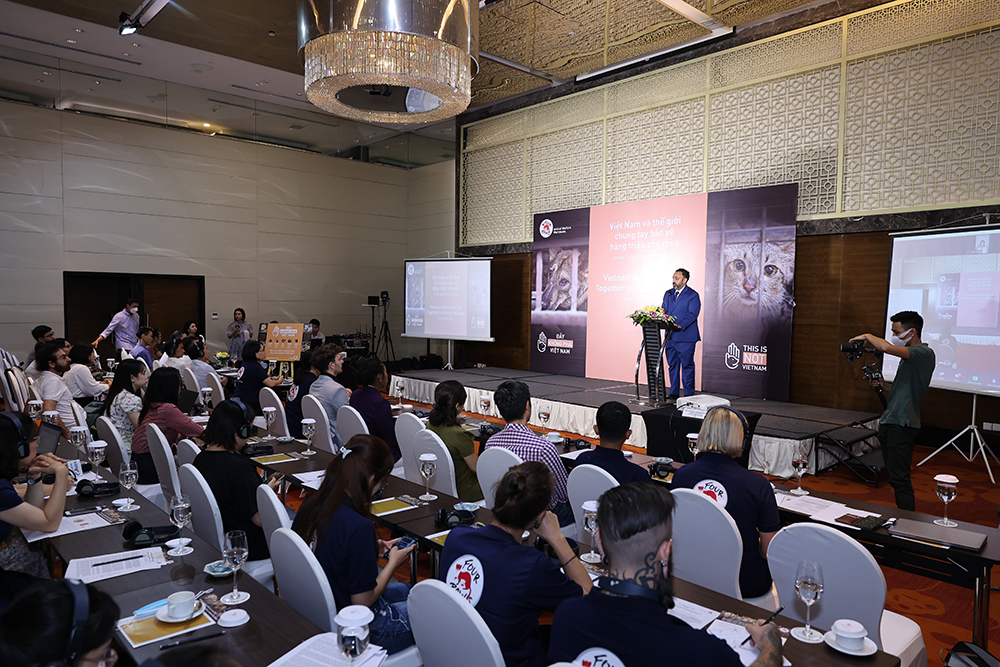 To celebrate the success of the campaign, on July 28th, 2022 FOUR PAWS hosted an event in Hanoi with keynote speakers and virtually "handed over" expressions of these sentiments to the Vietnamese government. Dr Karanvir Kukreja, FOUR PAWS Head of Campaigns Southeast Asia (Companion Animals), said: "What we have seen over the past six months has been yet another incredible response from the Vietnamese people. This is yet another wave of calls for the immediate ban on the horrifying slaughter and sale of dogs and cats for their meat.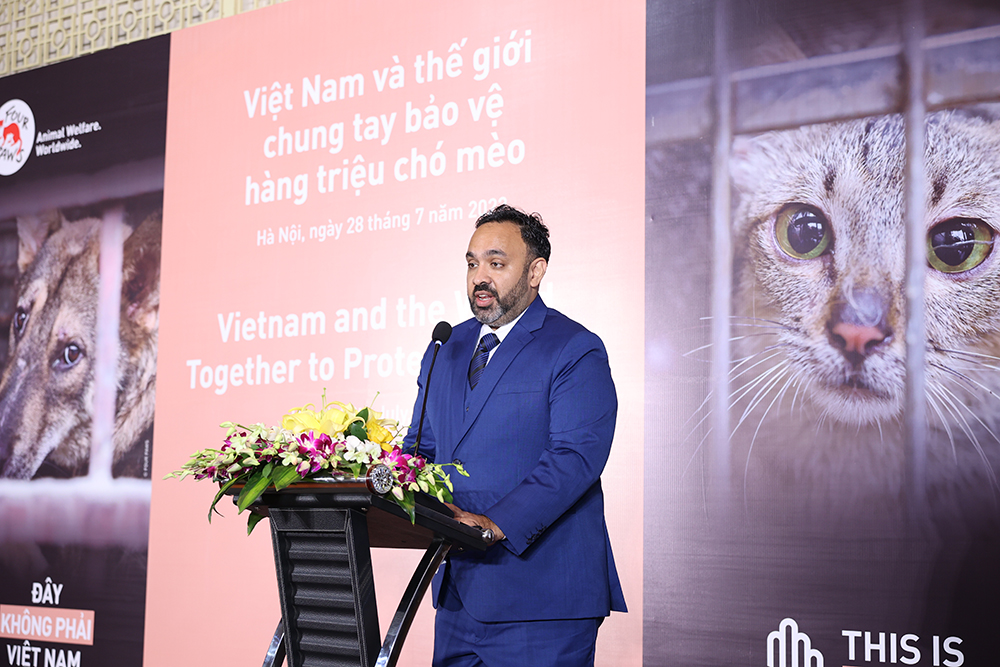 The trade has consequences not just for animals – but for people too, through its links to rabies.This abhorrent trade holds no place in a modern and multicultural society, such as Vietnam and the government cannot ignore the voices of the majority of its people. We are seeing in various localities, such as Hoi An in Vietnam, Siem Reap in Cambodia and numerous regencies in Indonesia, that the trade is being banned.
Change is coming and it is coming fast, and we urge the authorities to act immediately to protect humans and animals alike by ending the cruelty of an outdated trade."
Ninh Thi Phuong Thao, FOUR PAWS Dog and Cat Meat Trade Project Coordinator (Vietnam), added "As a Vietnamese person, I was not surprised to see the results of the 2021 survey that indicated that 88% of Vietnamese people would support an end to the dog and cat meat trade, and that 95% do not consider it Vietnamese culture. Having seen all the sentiment against the trade and the more than 25,000 comments from people sending letters – the dog and cat meat trade is not what the majority of Vietnamese people want.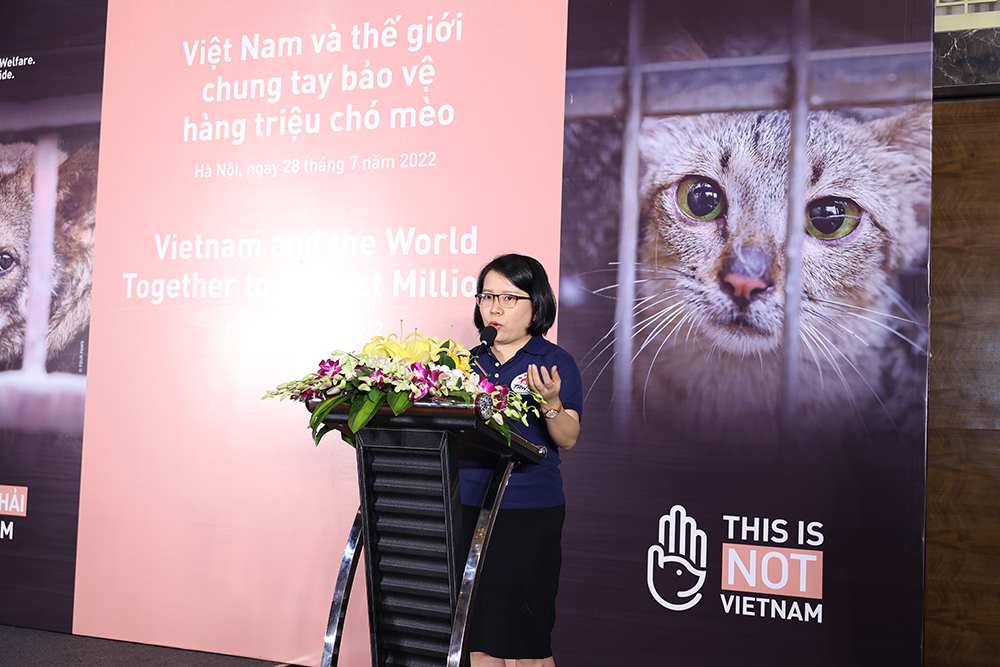 Several major tourism companies were present at the event to pledge their support for an end to the trade, including Diethelm, Discova, Easia Travel and Luxperia. Mr Linh Le, managing director of Luxperia, a major Destination Management Company, who presented at the event, added: "We welcome the actions by the International NGO FOUR PAWS to end the dog and cat meat trade in Vietnam.  LUXPERIA relies on destination resilience and safety to safeguard international visitors, which is the essence of the corporate Pledge that we have signed. We congratulate FOUR PAWS for its dedication to the protection of animals and look forward to the day when all Vietnam is dog and cat meat trade free."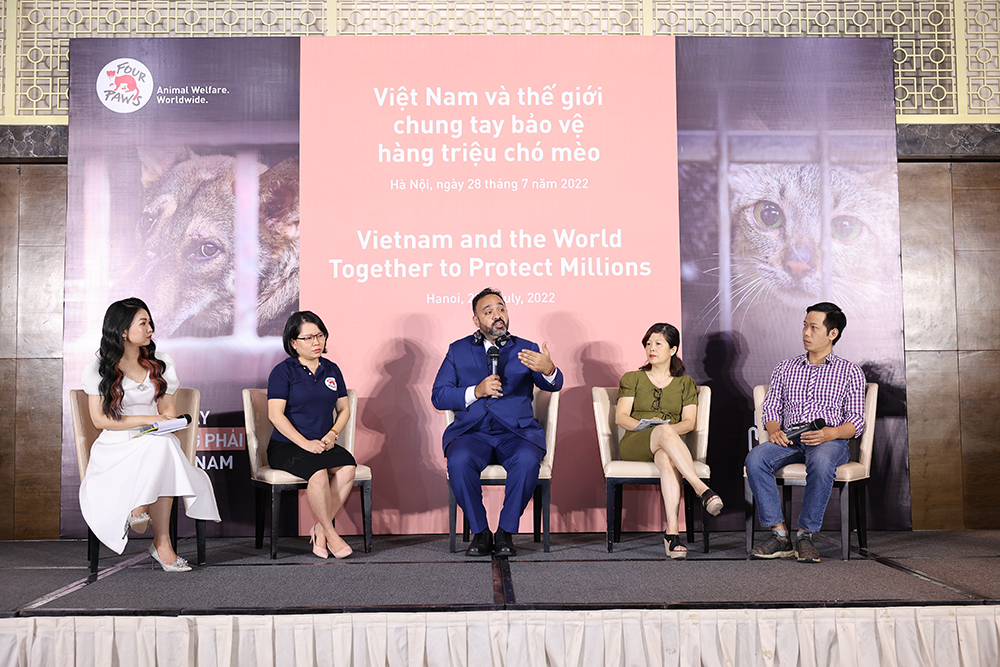 Mau Thuy, model, 2nd runner up Miss Universe Vietnam, joined the event as a guest speaker, expressing her strong support for the call to ending the dog and cat meat trade, saying: "As a Vietnamese person having met people from all walks of life – I can say that the majority do not engage in the dog and cat meat trade, even as consumers. The trade does not represent Vietnam and should not be part of our future."
Attendees also signed a pledge board signifying their commitment, joining other key stakeholders and millions of people who have expressed their sentiment to end the trade.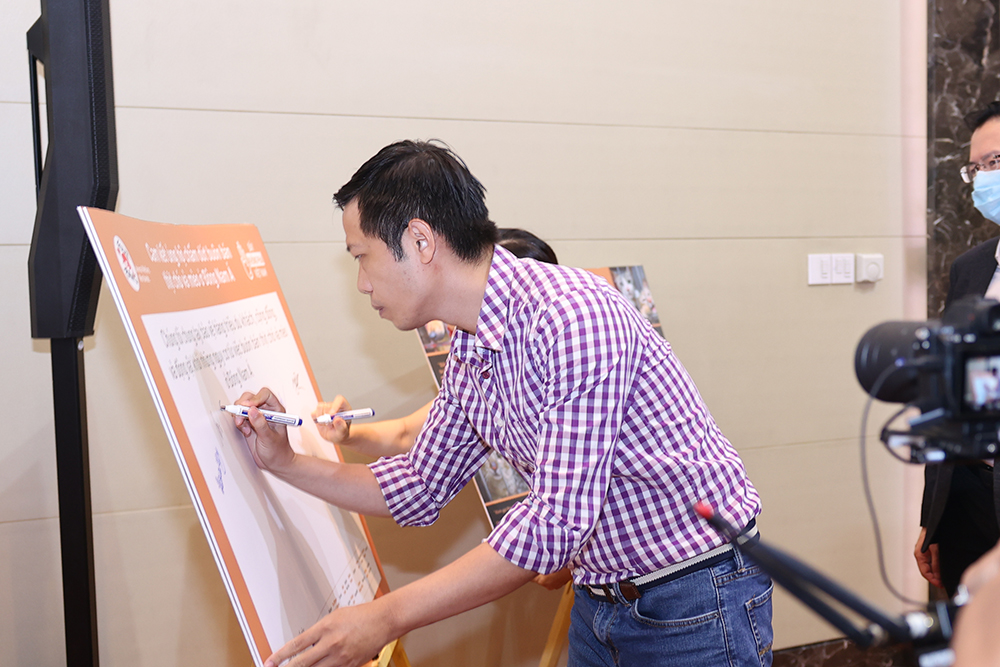 Before this, in December 2021, FOUR PAWS International took another initiative to phase out the dog and cat meat trade in Vietnam, signing a Memorandum of Understanding with the Hoi An People's Committee in a historic event to establish a unique two-year partnership to transform Hoi An city as Vietnam's first ever dog and cat meat-free, tourist-friendly city.